Overview
Updated On:
March 23, 2021
Description
Palm Hills Sokhna
Palm hills Sokhna is one of the most important and largest projects implemented by Palm Hills Developments in Al Ain Sokhna on the most beautiful beaches of the Red Sea, where the company was keen to provide all the basic and recreational services in the project, as well as to provide large green spaces in order to provide more luxury to customers, and in the article, we get to know more about the advantages and services of the project.
For all lovers of luxury and recreation in the atmosphere of charming nature and magnificent seaside views, you can now book your unit in the resort and live the atmosphere of luxury as it should be where the units vary among chalets, villas, townhouses, and twin houses and you can choose the space that suits you at the best prices and payment systems up to several years.
Full Details on the cheapest Chalets for sale in Sokhna
Palm Hills Ain Sokhna Location
The company has been keen to select a unique location in Al Ain Sokhna for the implementation of Palm Hills El Sokhna project as it is located at kilo 93 Zaafarana-Cairo road, as it is 75 minutes from Cairo, it is also close to all the roads and transportation through which you can move around Cairo, Suez and Ain Sokhna as it is in front of Al Galala Road, and close to La Vista Gardens Resort.
The project is located near some of the vital places in Al Ain Sokhna, where it is located close to Movenpick village, Mount El Galala road, and close Telal El Sokhna, in addition to being a short distance from La Vista Sokhna Resort.
It is easily accessible from anywhere, due to its proximity to downtown Cairo, just 120 km from central Cairo.
Palm Hills Sokhna Spaces
Sokhna Hills Resort  Sokhna was executed on an area of 150 acres with 1.9 km long beach and crystal lagoons, as all units overlook the seaside as the resort is designed on different levels, and the units vary among chalets, villas, townhouses, and twin houses.
The first three rows are villas with 3 bedrooms, 4 rooms, or 5 rooms and delivered semi-finished.
In the next rows, there are townhouses and twin houses with full finishing, consisting of two or three bedrooms.
The chalets have 2 or 3 bedrooms.
The units' space starts from 100 square meters up to 328 square meters.
Palm Hills Sokhna Prices 
Units' prices start from 2,300,000 EGP.
100 m² chalets with 175 m² garden are with price starts from 3,500,000 EGP.
117 m² townhouses price starts from 5,100,000 EGP.
Townhouses prices start from 4,100,000 EGP.
Payment Systems
The company offers flexible and diversified payment methods for customers to suit their full capabilities and gives them the opportunity to own a unit within this project without incurring enormous financial burdens, and the payment methods are:
First System: the customer can pay a 5% downpayment for booking and contracting, 5% after 3 months from the first payment, and the rest in installments within a complete 6 years.
Second System: the customer can pay a 10% downpayment upon contract, 5% after 3 months from the first payment, and the rest in installments within 7 years without interest.
Third System: you can pay a 10% downpayment at the beginning, another 10% after 3 months, and the rest in installments within 8 years without interest.
Property Id : 19246
Price: 2,300,000 EGP
Other Features
Commercial area
Security
Shopping center
Swimming pools
Similar Listings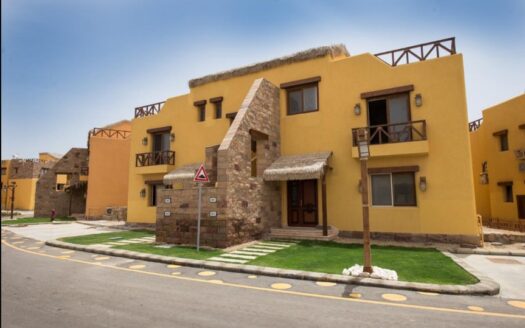 1,525,000 EGP
Mountain View Sokhna  Resort Mountain View El Sokhna One of the highest and most beautiful
[more]
Mountain View Sokhna  Resort Mountain View El Sokhna One of the highest and most beautiful tourist resorts on the N
[more]